Canadian Newa Guthi Conducted Orientation Program for Youths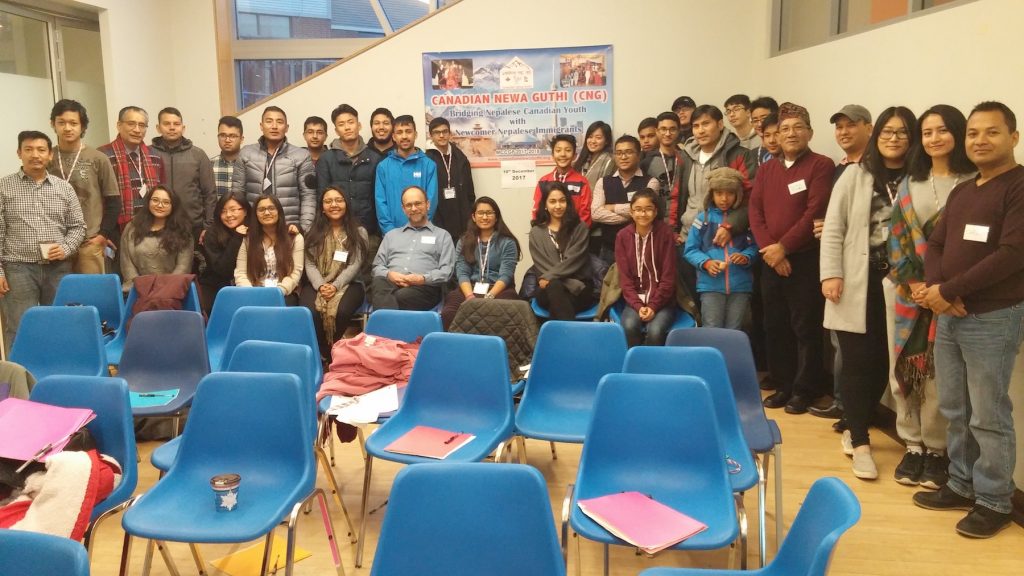 Canadian Newa Guthi   recently conducted orientation program on "Bridging Nepalese Canadian Youths with Nepalese Newcomers Immigrants"   for youths. Welcoming the participants, Guthis's President Prakash Pradhan expressed happiness on being able to implement youth focused program. General Secretary Bimal Man  Shrestha presented a brief synopsis of Guthi's activities, program goals and its service areas.
Delivering program specific modalities  to participants, program advisor and  Brock University  Prof. Dr. Tom O'Neill  said that  the  program will help develop leadership and community skills  among the Nepalese youths. Prof. Dr. O'Neill further added that the program anticipates to ease out the concurrent problems of newcomers through disseminating important information.Program coordinator Nabin Shrestha, Guthis's Vice President Uttam Makaju and member Dr. Rinjan Shrestha shed light on various components of the project.
There were 23 participants in the orientation. They were  divided into 3 groups for brainstorming on potential  important services and information needed for newcomers. Later, each group presented their findings. Based on their reports program committee will categorise the points  in sector wise and conduct necessary trainings for them. Afterwards, the youths will launch programs for new comers. The project will be terminated  by the end of March, 2018.